I read an article about Ben Stiller on Friday in the Metro about Ben Stiller where the following quote was used –
'He is, according to the New Yorker, the only actor with three $1billion franchises – Meet The Parents, Night At The Museum and the animated Madagascar films – even if hit-making is apparently still a mystery to him.' This being the New Yorker Article
Thinking long and hard about this, I found that hard to believe – especially in this day and age where sequels are being churned out more than ever. So I visited Wikipedia in the hope of finding something.
The first thing I did was check whether the claim about him being in three billion dollar franchises was right. I checked the total box office for the Madagascar and the Meet the Parents series' and both were correct. However, the other franchises he's been part of  -(Night at the Museum) – falls short. The first film grossed $574480841 (if Wikipedia is correct) and the second one $413,106,170. Granted, this is close to $1billion, but not close enough.
I then followed this up with some research into other actors. Looking through big earners like Harry Potter, Lord of the Rings, Pirates of the Caribbean and more, the following actors fall into this category – here they are:
Jim Broadbent – Having starred in Narnia, the Harry Potter films as well as the latest Indiana Jones. Each of these franchises have grossed well over $1billion.
Liam Neeson – Star Wars, Batman and Narnia have all grossed over $1bn – and all, at some stage, have featured Liam Neeson
Christopher Lee – Lee has had a very long and accomplished career – having been in hundreds of films, including three billion dollar franchises. Lord of the Rings, James Bond and the Star Wars films being Lee's most successful franchises to date.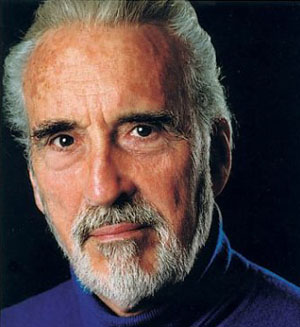 Hugo Weaving – The only man on the list that isn't from Great Britain or Ireland – Nigerian born weaving has been part of the Matrix, Lord of the Rings and the Transformers films as Megatron.
However impressive this is – there is one actor to have been part of FOUR billion dollar franchises. Samuel L Jackson. He was part of Star Wars, Jurassic Park, Die Hard and Iron Man/the Avengers.
So it would appear that Tad Friend from the New Yorker has got it wrong twice. Not only has Ben Stiller not been part of three billion dollar franchises – but there are also 4 other actors to have done so (maybe even more). In the future I would advise Tad and other New Yorker journalists that the USA isn't the only country in the world to have acting talent – and also to check Wikipedia before you claim things that can be easily disproved.